About Johnston Healthcare Search
WHAT MAKES JOHNSTON HEALTHCARE SEARCH EXCEPTIONAL?
JHS LEADERSHIP
Brian Johnston, Managing Director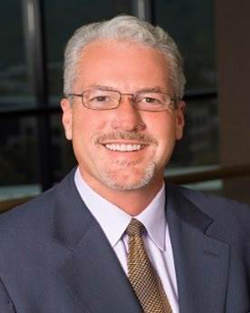 Brian A. Johnston, Senior Managing Partner and Healthcare Practice Leader, brings over 25 years of broad-based healthcare executive search management experience to the firm. From the Nashville, Tennessee, offices, Brian leads the JHS healthcare practice partnering with board members and senior leadership within the healthcare industry to provide confidential retained executive search and strategic consulting services across the country.
For the majority of his career, Brian has focused in partnering with a wide portfolio of leading healthcare organizations in the hospital and healthcare arena conducting executive searches for board, CEO, COO, CMO, CXO, CFO, Operations VPs, and business unit leaders across the nation and internationally. Brian's depth of healthcare experience, his unique approach, communication style, and commitment to both his clients and candidates has grown a portfolio of clients that cover the spectrum from PE/VC firms, investor-owned and not-for-profit national hospital/healthcare systems, physician practice management organizations, ASCs, ACOs, managed care, data analytics and revenue cycle IT firms, and healthcare consulting firms, to early and mid-stage start-ups.
Previously, Brian was the Practice Leader, North American Healthcare Services for one of the top 10 global retained search firms, servicing a growing portfolio of national and global healthcare clients. In addition, Brian has provided 2+ years of interim leadership as Director of Corporate Recruitment for Vanguard Health Systems, where he managed national recruitment for senior corporate level positions for the firm's 18 hospitals and numerous ancillary business units. Brian was also Director of Business Development for a large regional firm where he provided strategic management of IT and engineering search and consulting services for a wide range of clients across the southeast United States.
Brian received his degree in Communications from North Carolina State University and resides in Nashville, Tennessee, where he is involved with ACHE, HFMA, MGMA, HIMSS, The Association for Patient Experience, Nashville Healthcare Council — Leadership HealthCare, and Junior Achievement.
Steve Leatherman, Managing Director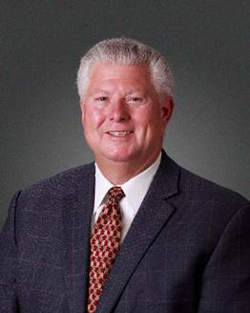 Steve Leatherman brings over thirty years of broad-based life science and healthcare business management experience to JHS. Located in our Nevada office, Steve's consulting practice focuses on all aspects of the life science and healthcare industry as well as general management searches for medium- and Fortune 500-class enterprises.
His areas of emphasis include strategic leadership, sales and marketing, distribution, clinical trials, product development, and the various management disciplines within those types of organizations. Steve's career includes both domestic and international positions in sales and marketing management, business development, and executive management at a variety of companies ranging from Fortune 500 to start-up / "turnaround" environments. He has worked for both publicly- and privately-owned firms headquartered in the United States, Europe, and Asia, traveling extensively in North America (including Canada), Europe, Asia, and South America.
As the Principal of High Sierra Business Consultants, Steve has been directly associated with the industry leaders of the pharmaceutical, biotech, implantable medical device, capital equipment, and life science cold chain arenas. He has also been involved in M&A activities for both publicly traded companies as well as those owned by private equity groups.
On a global scale, Steve's background has provided a broad base of relationships and experience with industry leaders such as: Pfizer, Novartis, Johnson & Johnson, Sanofi Pasteur, Eli Lilly, Bristol-Myers Squibb, Medtronic, St. Jude, Guidant / Boston Scientific, Cellular Dynamics, Life Technologies, Zoetis, BD Biosciences, Sigma Aldrich, Quintiles, Covance, and ICON, as well as FedEx, UPS, DHL, and World Courier.
Steve attended the University of Nevada, Reno (B.S. in Biology, M.B.A — marketing emphasis). The Reno / Lake Tahoe vicinity now fuels his various outdoor interests, which include skiing, golf, cycling, hiking, fishing, and UNR football. He currently is active as a leadership mentor / advisor at the University of Nevada and in the greater Reno / Lake Tahoe business community.
Contact us for more information.